Product Reviews This Week: Spray Perfect, Shakeez, Micro Zoom
Sponsored Links:

Sponsored Links:

Product Reviews This Week
Below is a quick preview of several new products advertising this week. My preliminary reviews below are from observations sight unseen, based on my experience with evaluating new products, but not based on any first-hand experience with these products (yet). All of the items below I am currently researching for further review.
Bracelet Secret Review
What is Bracelet Secret? This product is designed to solve the problem of wearing hair ties on the wrist, which can be uncomfortable. This notched bracelet is designed to hold one thick or two thin hair ties which can be easily removed, while retaining a fashionable bracelet on the wrist. It's perhaps a solution to what many women don't really see as a problem, however it is a pretty clever idea nonetheless. Is it well made? I don't know yet, but it is an As Seen on TV product, which are notoriously low on the durability scale. You are obligated to buy three for a total cost of $19.90 (once the double offer shipping is piled on). Will it be the next big thing? Probably not. If you hate putting hair ties on your wrist, however, you may want to consider picking it up before it disappears.
Website: braceletsecret.com
Cost: $10 + $7.95 + $1.95 = $19.90
Amazon Alternatives? Yes, although most are more expensive. See this link for the competition.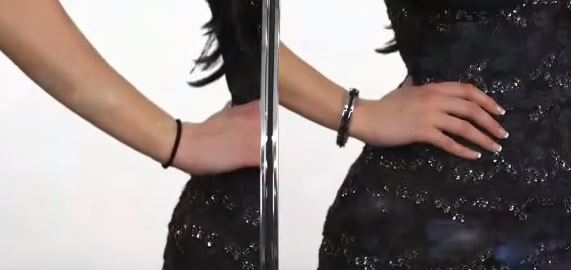 Copper Fit Tough Knees Review
What is Copper Fit Tough Knees? The makers of Copper Fit decided to stick a gel knee pad in one of its knee compression sleeves and call it a new product. Although many of the claims behind copper compression wear is mostly hype, the Copper Fit brand is usually well-made and durable. The gel knee pad would only be useful if you find yourself on your knees often, and if you aren't satisfied with standard knee pads. The compression wear design will be more comfortable than the thick material used in regular knee pads. A solid offering from Copper Fit. It will be a better deal when it's in stores – sans shipping.
Website: copperfittoughknees.com
Cost: $19.99 + $6.99 = $26.98
See a more in-depth review of Copper Fit Tough Knees.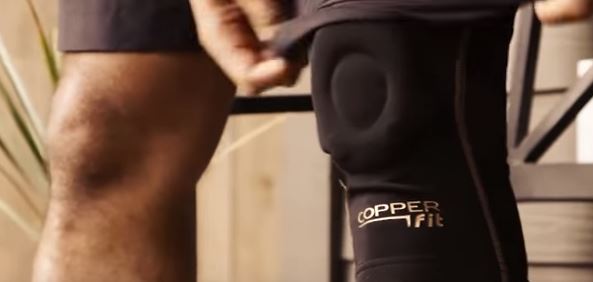 Copper Tag Out and Tag Free Reviews
I'm combining two similar products here…
What is Copper Tag Out and Tag Free? These are As Seen on TV skin tag removers. While previous skin tag removers have been ointments and liquids that were rubbed onto a skin tag, both Copper Tag Out and Tag Free are a small clamps that cut off the blood supply to the skin tag, making it fall off within a couple of days. As gruesome as the commercial looks, products like this do tend to work to some degree. I have seen bands which wrap around skin tags, but little clamps like this are new to me. I'm attempting to get my hands on these to see how they work.
What isn't clear is if you are supposed to wear these clamps continuously for several days, which appears to be the case. Tag Free notes that you should wear a bandage over the clamp while it's in use, which seems more reasonable. The use of the word "copper" seems to be cashing in on the latest copper craze, and the use of copper probably has no effect on the product's effectiveness.
Tag Free is a light/clear design, which makes it a little less obvious than Copper Tag Out. It appears that Tag Free is plastic, while Copper Tag Out is copper or at least copper-colored metal.
I don't know many people who would need 24 of these, especially assuming they are reusable. I'm expecting mixed reviews for this one.
Websites: coppertagout.com, gettagfree.com
The cost is the same for both products: 12 for $10 + $6.99 or 24 for $10 + $6.99 + $6.99.
Dream Steam Review
What is Dream Steam? This is a fabric steamer which "blasts away wrinkles in seconds." You simply fill it with tap water, close the handle, and allow the steam to emanate from the apparatus be means of a 500 watt heating element.
I have little doubt that Dream Steam will work as advertised because it is a rather common design, and somewhat fool-proof. Fabric steamers can be easily found online and in stores, and they tend to work pretty well on most wrinkles.
Although there is no compelling reason to pick this steamer over others, it certainly seems like a competent entry in the fabric steamer arena. It is priced competitively with more well-known models.
Website: buydreamsteam.com
Cost: $19.99 + $7.99. Can add a second one for another $7.99
Alternatives? You can browse dozens of alternative fabric steamers on Amazon.
Fresh Pasta Xpress Review
What is Fresh Pasta Xpress? This is a simple pasta maker for home use. You simply add flour and egg, stir, and turn the handle for quick homemade pasta. The devil is in the details, however, as this type of pasta maker tends to receive lukewarm reviews. First, there is definitely a learning curve as far as getting the right consistency. Too thick and it will be impossible to push through the caps… too thin and you'll get mushy, watery pasta. Further, stirring in this narrow cylinder isn't exactly ideal.
If you are a DIY type of person, but not a confident chef, you could give this a shot. It doesn't appear to be made of the highest quality materials, but should get the job done. For an all-plastic device and 6 plastic lids, it seems a bit steeply priced at about $27.
Website: freshpastaxpress.com
Cost: $19.99 + $6.99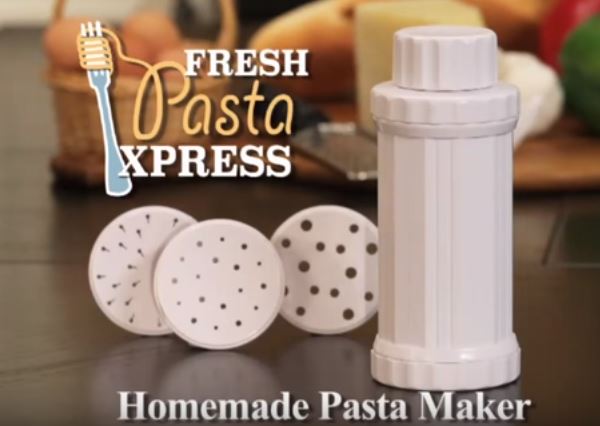 Sponsored Links:
Magic Path Review
What is Magic Path? This is a "coloring keepsake" from the makers of Colorama Coloring Books. It is essentially an adult coloring book that is marketed as a way to help you relax, and to provide a keepsake when you're done. The designs are pleasant and – if it is similar to Colorama-  then it is likely well-made.
You can probably find something similar locally to avoid the excessive (and non-refundable) $7.99 shipping charge. If you're set on it, and your expectations don't gravitate beyond a coloring book, you may find it to be a good purchase.
Each design is on one-sided paper, so colors don't bleed through to the other side.
Website: magicpathoffer.com
Cost: $12.99 + $7.99 shipping ($20.98)
Deluxe Kit: $42.97 + $7.99 shipping ($50.96)
Micro Zoom Review
What is Micro Zoom? This is an attachment that clips onto a smartphone to convert it into a 30x microscope. This is one that I would have looked at with skepticism, but for the fact that I've seen a similar product in person and surprisingly it worked quite well. You won't get high-end optics, and the depth of field will likely suffer for non-flat objects, but these clip-on magnifiers actually do a decent job of converting a smartphone into a magnifying glass. It should definitely be viewed as a toy rather than a serious piece of equipment, but most customers should be happy with it.
Website: getmicrozoom.com
Cost: $14.99 + $4.99 + $4.99 = $24.97
Alternative: You can find a similar 60x magnifier on Amazon for under $10. Worth considering.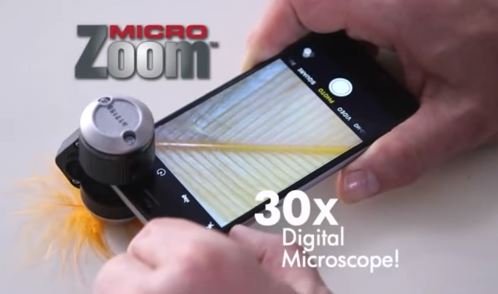 NuWave Pro Plus Review
What is NuWave Pro Plus? This is the latest in the NuWave line of cookware. What makes this particular product different than the others? Combining conduction, convection, and infrared cooking technologies, we are told that NuWave Pro Plus can cook from the outside and inside at the same time. It supposedly cookes 70% faster than a regular oven, using 75% less energy.
This is probably the oldest product in this set of reviews, and culling information is quite simple, especially since I have a family member who owns this product. We were somewhat skeptical, especially having owned a previous NuWave product that we felt was somewhat lacking.
With NuWave Pro Plus, it takes a bit of a learning curve, but we were surprised at how well it worked. Food cooks from the top and about as quickly as advertised. It isn't perfect for all food, and some creations may seem dried out. Overall, it's a pretty good product.
$30 in shipping seems extreme when purchasing from the official website. Purchase from Amazon and look for deals. Amazon Prime members should get an even better deal.
Website: proplusdeal.com
Cost: $149.80, broken down into three payments of $39.95 and $29.95 shipping.
You can find it cheaper on Amazon (see link above)
Shakeez Review
What is Shakeez? This is a smoothie maker and cup which allows you to "make delicious shakes on the go." It is said to work by its spherical shape that supposedly creates a crushing and tumbling momentum, allowing you to make shakes without blades or wires.
Two plastic cups for $18 may be a hard sell, even if its design is optimal for creating shakes. Of course there are even more expensive shake tumblers on the market, so it's hard to tell what the public will embrace. The storage compartments are a nice touch, and the design is certainly aesthetically pleasing. Can you create an acceptable shake in a tumbler without any blades? It would seem that your recipe may dictate how successful Shakeez is in the end.
The commercial for Shakeez states that it is a "sensation" that is "sweeping the nation" which is a stretch, to say the least.
Website: getshakeez.com
Cost: $12.99 + $4.99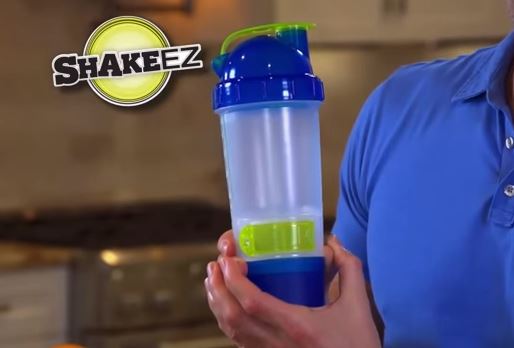 Simply Nails Review
What is Simply Nails? This is an electric nail polisher which shapes and smooths nails without nail polish or chemicals. The product contains several rollers which polish and shine nails, allows them to glisten naturally.
This is not the first time I've run across nail polishers making this kind of claim. In recent months I've looked at PedEgg Bare Nails, Naked Nails, and PurePedi Deluxe, all of which also polish nails in the same manner as Simply Nails.
The design is rather straightforward, and I have little doubt that this product will perform reasonably well compared to the rest of the field. The only possible drawback is how powerful the motor is, as it is powered by batteries, and could be potentially too weak for some consumers.
The $11.90 in shipping for the obligatory bonus offer seems excessive.
Website: getsimplynails.com
Cost: $14.95 + $11.90 = $26.85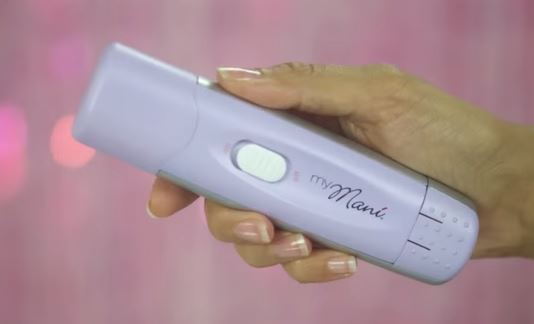 Spray Perfect Spray On Nails Review
What is Spray Perfect? Think of spray-painting your nails with a paint that can be washed off of your skin, but not your nails. That's exactly how Spray Perfect works. The advertising implies that you can quickly spray your nails, wash your hands, and you're done – but it's not quite that simple. You will need to carefully apply a base coat, then spray your nails, the apply a top coat (or two). Failure to apply a base and top coat will result in you washing the nail polish down the drain.
Although the entire process is slower than the advertising would have us believe, the final product is quite pleasing. Spray Perfect seems to be engaged in a Facebook advertising campaign, as it's page there quickly topped over 100,000 followers in a matter of weeks. The typical new As Seen on TV product has a couple of hundred followers at most within the first few months.
See a more in-depth Spray Perfect review at Epic.Reviews.
Website: buysprayperfect.com
Cost: $19.99 + free shipping
I will continue to keep my eye out for new products, and I'll be back with another set next week. Let me know if you've seen any new products out there.